IntegriServ Clean Guarantee
We're committed to providing exceptional customer service.
We guarantee to respond promptly to address any service issue.
A Proven Process to an IntegriServ Clean Facility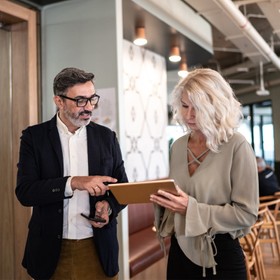 1) Consultation
The path begins with listening. A scheduled time for understanding your needs and challenges. What's import­ant? What's worked? What hasn't? What are the specific cleaning issues -- floors, carpets, bathrooms, office areas? Is there anything that needs attention urgently? Is there anything that has been neglected that needs to be addressed before a routine maintenance schedule can begin?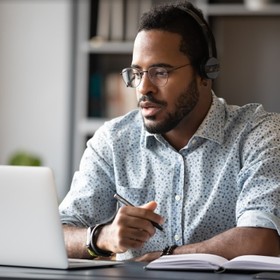 2) Prepare Proposal
Our next step is to prepare a proposal that is tailored to your immediate and ongoing goals. This proposal will include details of all aspects of the service being offered, a contract, and pricing.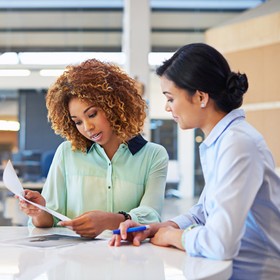 3) Review Proposal
We review the proposal with you to confirm that we have understood your needs. In this review we also explain our processes, including how we regularly monitor and measure our service to ensure that we deliver on our promises.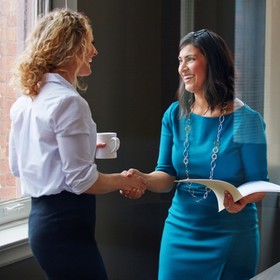 4) Get Started
Once you sign up for cleaning services, we get started, but we do much more than have someone just show up with an lntegriServ uniform on. We have a thorough walk-through and initial cleaning process that engages both our staff and the franchisee at your site. We use these proven procedures to make sure that we launch your new service on the right foot and maintain accountability for the commitments we've made to you.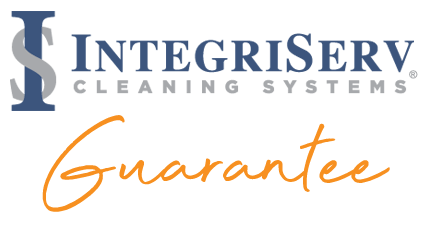 5) IntegriServ-Clean
We want you to feel that your facility is not just clean, it's lntegriServ-Clean. We have a proven system of cleaning that delivers results. We have a proven business model that delivers the service that merits our IntegriServ-Clean Guarantee.
We Are Always working towards achieving customer satisfaction
We routinely ask our customers for feedback.
"... does a great job... even with the construction. Only complaint: they keep this place cleaner than I do my own house!"
Telemarketing
J.W. Akron, Ohio 14 years
"This has been the best service in 14 years that I have seen in the two locations I've been at."
Transportation
D.T. Akron, Ohio 3 years
"Everything is great. I noticed a SDS for a cleaning product. That's great too and right in line with our own Hazcom program... fabulous work as usual!"
Manufacturing
T.F. East Canton, Ohio years
"You guys are really great! Not a suggestion, just a fact."
Service
M.M. Canton, Ohio 13 years
IntegriServ Before & After Photos