For more information Contact IntegriServ Cleaning Systems® Today!
Northwest Ohio (Headquarters)
419-359-5611
419 N. Westwood Ave
Toledo, Ohio 43607
info@integriserv-clean.com
Northeast Ohio
330-245-0822
9701 Brookpark Rd, Suite 232
Parma, Ohio 44129
info@integriserv-clean.com
We're located in Knollwood Plaza
Central Florida
727-507-0615
1000 S. Belcher Road Suite 12
Largo, FL 33771
info@integriserv-clean.com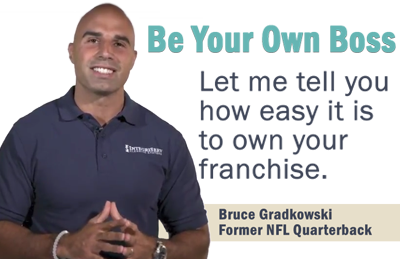 If you've ever dreamed of owning your own business, it's easy and absolutely affordable with IntegriServ ® !
For as little as 950 dollars you can own your own home-based commercial cleaning franchise. Start out part-time and move to full when you are ready to experience the freedom of self-employment in a stable local industry. IntegriServ ® supports you every step of the way - like handling the billing and sales. We even guarantee the accounts for your first year.
Call IntegriServ® now to find the franchise plan that fits your life at 419-359-5611
Be your own boss!
No experience necessary!
Low cost entry with quick returns.
Flexibility
Freedom
No sales required
Guaranteed
Directions to Headquarters