Office Cleaning
Proudly Serving Ohio, Michigan and Florida with America's Best Office Cleaning.
Many Cleaning Services. One Goal. Your Satisfaction.
Specializing in daily and weekly services of the common areas, entrances, hallways, stairwells, elevators, restrooms and office spaces.
Office Cleaning Services By IntegriServ
A clean office can make a huge difference in productivity, motivation, and overall satisfaction at work. It's difficult to work in an environment you're not comfortable in, and people tend to be uncomfortable in unclean spaces. Hiring a commercial office cleaning service can save you time and hassle while keeping your office clean and sanitary.
When you call IntegriServ to set up office cleaning services, we will get together with you to create a customized office cleaning plan. This plan will take into account your schedule, your budget, and any specialized needs your office might have. All of our commercial office cleaning services can be flexibly scheduled both during and after office hours so you can always keep your business running smoothly.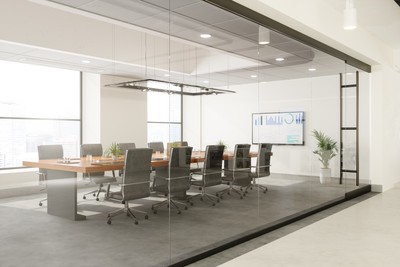 Spotless Office Cleaning and Disinfection
Best Commercial Office Cleaning Services
IntegriServ has been in business for over 20 years. During that time, we've learned how to provide the best commercial office cleaning in Ohio and Florida. Here's how we do it.
Ownership – that's the IntegriServ Difference. IntegriServ is a low-cost franchise opportunity that gives people the opportunity to own their business. IntegriServ franchise owners are members of your community who have a connection to the areas they're serving. You can count on them!
Consistency –When hiring an office cleaning service, you need someone who'll deliver consistent high-quality cleaning. Consistency comes from trained cleaning crews who are there for you every day and have a clear idea of how your office runs and what you need. We pride ourselves on never missing a day of service, so you never have to worry about finding a replacement.
Effective Office Disinfection – We take commercial office cleaning seriously. That's why we use hospital-grade disinfectants and the most efficient technology to clean and sanitize your office. Our trained professional office cleaning team uses electrostatic disinfection fogging to deliver a disinfectant that works up to 10 times faster than competing products. It's effective against most bacteria and viruses, including COVID-19. The mist created by the electrostatic machine is so fine that it dries completely in about 10 minutes, leaving no moisture damage- an important consideration with electronics around.
Training – Quality cleaning comes from dedicated individuals who are properly trained in all aspects of office cleaning. Everyone on the IntegriServ cleaning team is trained thoroughly, as are our franchise owners.

Custom Solutions- when it comes to finding office cleaners near you, there is no one-size-fits-all solution. Every office is different and every business runs in its own way. IntegriServ works with you to find a commercial office cleaning plan that fits your office's needs and budget.

Are you ready to develop a custom office cleaning plan with IntegriServ? Call us today and let's get started!
Day Porter Services
Supplementing your night cleaning with selected services during operating hours helps to maintain your facility at a high level. We can staff a day porter in your facility to provide restroom and break room cleaning at peak times to ensure a facility that's clean and orderly.
Hard Floor Care
It takes know-how and experience to strip and finish a floor, or to burnish, or to top scrub and recoat. We can review your floors and, based on your needs, recommend the proper floor care service.
Carpet Cleaning
Think of all the footsteps on your carpet each day. What a beating your carpet takes with heavy traffic, spills, salt, rain, and all the other messes that help make them appear dirty and tired. Professionally cleaning your carpet doesn't just make them look better, it actually lengthens the life of your carpets by removing the dirt and grit from the fibers, keeping them looking beautiful for their lifetime.
Window Cleaning
Exterior window cleaning can improve the overall appearance of your building which ensures a great impression to customers, employees, and all visitors. This work can be done on an annual schedule or on a one-time basis. Routine interior window cleaning will remove smudges, streaks, and residue. This can include not just windows but interior glass in partitions, glass doors and walls.
IntegriServ is using advanced technology to effectively and efficiently clean even the most hard-to-reach surfaces with electrostatic disinfecting fogging. Electrostatic disinfection fogging is the most effective way to kill any viruses (including COVID-19).
Our trained professional cleaning team will disinfect all surfaces using a rapid, uniform application of fast-acting chemicals to allow for exceptional coverage in a fraction of the time - using chemicals that boast kill times up to 10 times faster than competitive products.
Special Event Cleaning
Hosting an open house to celebrate a new facility? Or maybe it's a fabulous holiday party? When all the celebrating is done, you can rely on IntegriServ Cleaning to take care of the necessary extra cleaning. Food and drink can get spilled on tables, and floors. Overflowing trash receptacles will be emptied and cleaned. Your facility will be cleaned and ready for business as usual the next day.
Examples of office spaces and buildings we commercially clean:
Music Centers
Insurance Agencies
Call Centers
Union Hall Offices
Dental Offices

Real Estate Offices
Accounting
Financial Advisor Offices
Attorney Offices
Law Firms
Government Buildings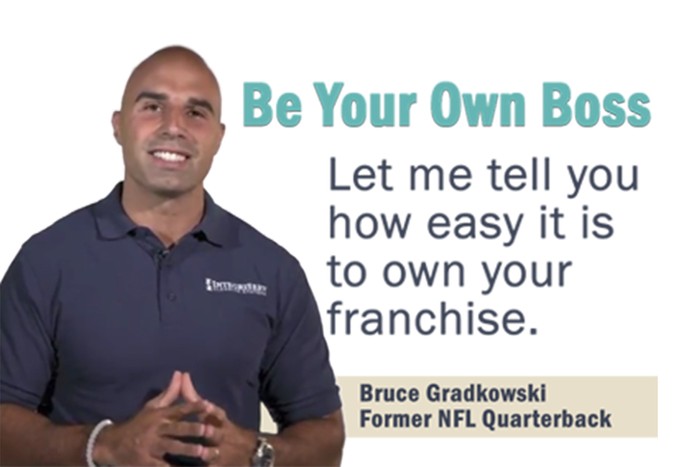 Start a side hustle, it will grow
Looking to team up with IntegriServ and become a commercial cleaning franchise owner? You call the shots. With your own franchise business, you'll have the opportunity to be your own boss and have a flexible schedule. Commercial Cleaning is a high-demand service. This industry is always growing and is expected to be worth almost half a trillion dollars in the not-so-distant future.
Visit our Franchise page to learn more about how you can be your own boss with IntegriServ.