Providing SERVICE with INTEGRITY, that's IntegriServ
Servicing Ohio, Michigan, Indiana, and Florida
Providing Commercial Cleaning with Integrity is the Key to Customer Satisfaction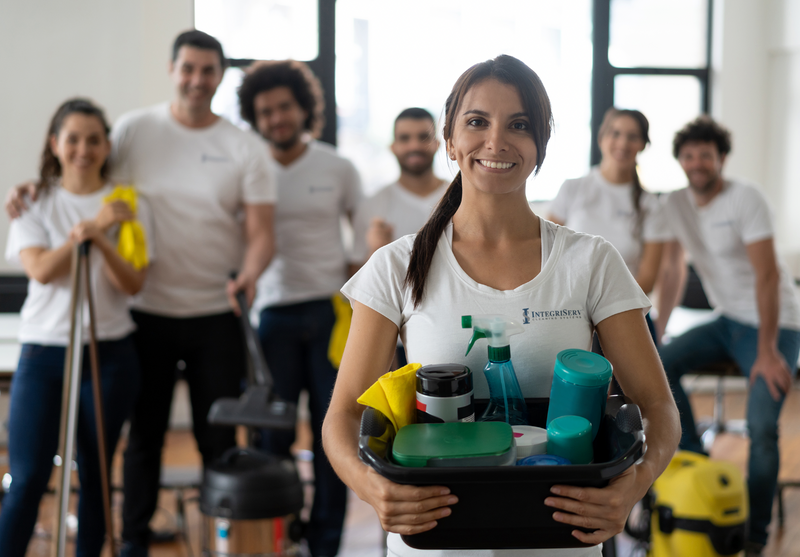 With over 20 years as a top cleaning service in Indiana, Florida, Michigan and Ohio, every day we prove that our integrity is something you can count on. We take the business of providing our customers the best commercial cleaning very seriously.
We offer a wide variety of commercial cleaning and janitorial services with the option to customize any of our services to fit your needs and your budget. Whether you use our commercial cleaning crew after-hours, or our Day Porter services to help keep your business clean and fresh during peak times, IntegriServ does what it takes to fit your schedule.
What's the IntegriServ Difference? We believe in ownership. Our local franchise owners outperform big corporate staff employees every time. Why? As owners, we know that your satisfaction – and their success – depends on us. It is our local franchise owners' investment, so keeping you satisfied is mission critical. There is no one to pass the buck to. The financial success of our franchise owners is directly tied to your satisfaction. Make no mistake, that's why you can always count on the motivation of our local ownership to beat the big cleaning corporation. Any time. And every time.
Key Businesses / Industries We Clean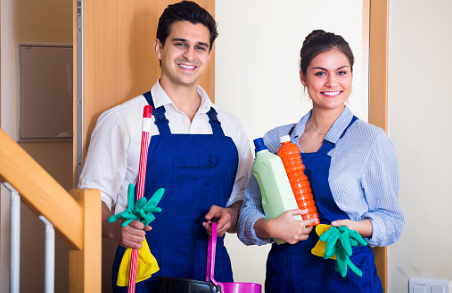 We appeal to customers that place a value on the appearance of their facilities and the quality of their relationships.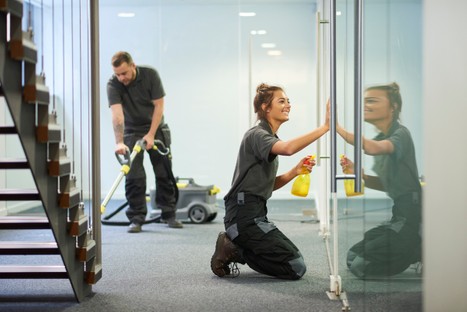 IntegriServ is headquartered in Toledo, Ohio. We have offices also in Michigan, Indiana, and Florida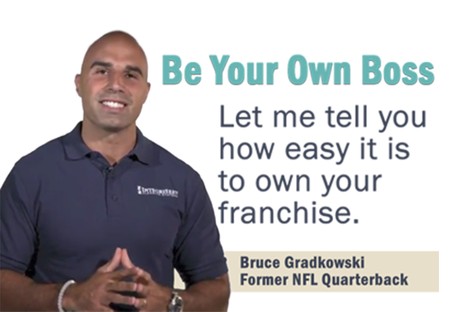 IntegriServ Franchises has been ranked a top franchise by Entrepreneur Magazine multiple years in a row.
We Don't Just Clean. We Disinfect.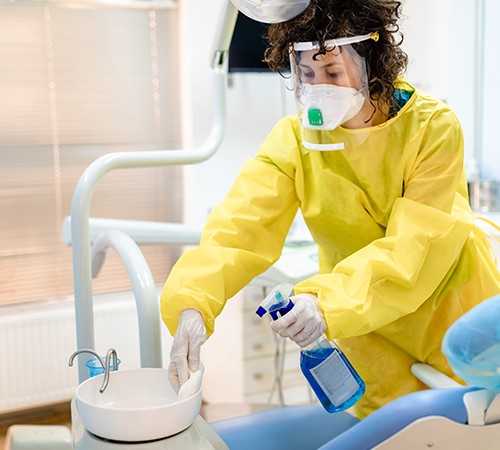 Our Electrostatic Commercial Disinfection Service is a prime example of how we go above and beyond – with proven cleaning methods and advanced technology to effectively and efficiently clean even the most hard-to-reach surfaces with electrostatic disinfecting fogging.
Worried about COVID-19? We don't blame you. Our Electrostatic disinfection fogging is the most effective way to kill any viruses (effective against COVID-19). But we don't stop there. Our professionally trained commercial cleaning team will disinfect all of your surfaces using a rapid, uniform application of fast-acting chemicals for exceptional coverage in a fraction of the time – because they work up to 10 times faster than competitive products. It's the safest way to go. And it's just another way we demonstrate that we take your cleaning very seriously.
- Our Mission Statement -
It is the mission of our business to be a profitable builder of self-sufficient, independent commercial cleaning business owners. These franchisee business owners will be responsible for profitably achieving customer satisfaction while helping those customers to achieve their own objectives. In support of achieving this, we will coach and mentor franchisees and all employees to become all that they can be.