Buildings
Proudly Serving Ohio, Michigan and Florida with America's Best Building Cleaning Services
Many Cleaning Services. One Goal. Your Satisfaction.
Specializing in daily and weekly services of the common areas, entrances, lobbies, hallways, stairwells, elevators, restrooms, break rooms, locker rooms and office spaces in commercial buildings, 3rd party managed buildings, owner-occupied buildings and single-tenant buildings.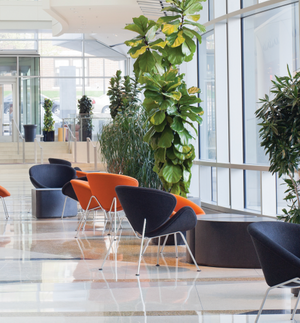 Keep Your Facility Clean
If you own or manage a commercial property such as a multi-tenant office building, business complex, the cleanliness of your property-managed building is critical to both attracting new tenants and keeping your current ones satisfied with the care of the building.
Here at IntegriServ Cleaning Systems® we pride ourselves on our customer care and satisfaction. When working in buildings that house multiple tenants, we create customized cleaning plans to satisfy the needs of all parties. No matter what type of business you're running or how often you need your space cleaned, IntegriServ works with you to develop the best solution.
IntegriServ Cleaning Systems® has over 20 years of success as a top cleaning service in both the Ohio and Florida. We offer a wide variety of cleaning services and can develop and specialize in any type of program to fit your needs and budget. Whether you use our Day Porter services to help keep your business clean and fresh during peak times, or our commercial cleaning crew after-hours, IntegriServ works to fit your schedule!
Contact IntegriServ today to develop a custom cleaning plan for your building!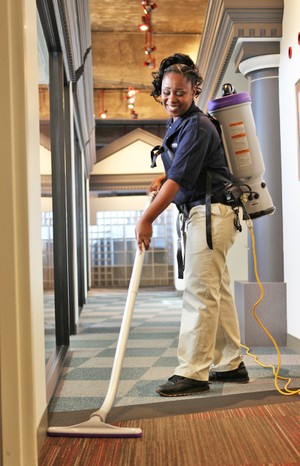 For Corporate Facilities, Brand Image Is Everything.
Corporate buildings must always present a sterling image. This is not optional. Guests who influence your business are constantly streaming through your corporate campus. Many are decision-makers. First impressions of your building count – and they are not forgotten. Your space must look and feel first class. Always. That's why you need a corporate cleaning company that consistently makes your corporation look great. The bar is always set high. Both guests and office staff expect lobbies, hallways, meeting rooms and touch points to be sparkling clean, fresh and safe. So your company janitorial services and disinfection services need to be sharp. Especially during the time of Covid-19.
We will help you with a cost efficient cleaning plan to maintain your facility.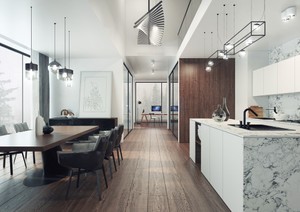 Break Rooms, Locker Rooms, Common Spaces
A visit to the employee break room is a routine part of the work day. Nearly every commercial business offers a designated employee breakroom to eat lunch, or a locker room to store personal belongings, shower, and depending on the industry and shift, even catch up on some sleep.
These popular areas get a lot of use, which means they also collect a lot of bacteria and germs. Where there is bacteria, there is increased risk for illness and infection. It's imperative to maintain clean locker and break rooms in order to keep germs and bacteria and sickness away.
To keep employee locker rooms and break rooms clean, IntegriServ cleans the dirtiest places: the toilet, sink, door knobs, and refrigerator handles. Other key surfaces to keep clean include countertops and tables where food is prepared or eaten.
Develop and follow a regular cleaning protocol for your employee break room or locker room by calling IntegriServ today.
Day Porter Services
Supplementing your night cleaning with selected services during operating hours helps to maintain your facility at a high level. We can staff a day porter in your facility to provide restroom and break room cleaning at peak times to ensure a facility that's clean and orderly.
Hard Floor Care
It takes know-how and experience to strip and finish a floor, or to burnish, or to top scrub and recoat. We can review your floors and, based on your needs, recommend the proper floor care service.
Carpet Cleaning
Think of all the footsteps on your carpet each day. What a beating your carpet takes with heavy traffic, spills, salt, rain, and all the other messes that help make them appear dirty and tired. Professionally cleaning your carpet doesn't just make them look better, it actually lengthens the life of your carpets by removing the dirt and grit from the fibers, keeping them looking beautiful for their lifetime.
Window Cleaning
Exterior window cleaning can improve the overall appearance of your building which ensures a great impression to customers, employees, and all visitors. This work can be done on an annual schedule or on a one-time basis. Routine interior window cleaning will remove smudges, streaks, and residue. This can include not just windows but interior glass in partitions, glass doors and walls.
IntegriServ is using advanced technology to effectively and efficiently clean even the most hard-to-reach surfaces with electrostatic disinfecting fogging. Electrostatic disinfection fogging is the most effective way to kill any viruses (including COVID-19).
Our trained professional cleaning team will disinfect all surfaces using a rapid, uniform application of fast-acting chemicals to allow for exceptional coverage in a fraction of the time - using chemicals that boast kill times up to 10 times faster than competitive products.
Special Event Cleaning
Hosting an open house to celebrate a new facility? Or maybe it's a fabulous holiday party? When all the celebrating is done, you can rely on IntegriServ Cleaning to take care of the necessary extra cleaning. Food and drink can get spilled on tables, and floors. Overflowing trash receptacles will be emptied and cleaned. Your facility will be cleaned and ready for business as usual the next day.
Contact IntegriServ today for a custom cleaning plan to keep your building looking great!
Examples of commercial buildings, 3rd party managed buildings, owner-occupied buildings and single-tenant buildings we commercially clean:
Manufacturing Facility Offices
Distribution Center Offices
Heating and Air Conditioning Sales Offices
Industrial Warehouse Offices
Transportation Company Offices
Shipping & Mailing Companies
Trucking Companies
Rental Car Offices
Country Clubs
Golf Clubs
Tennis Clubs
Boat Clubs
Yacht Clubs