About IntegriServ Cleaning Systems
IntegriServ is a commercial cleaning service that was founded over 20 years ago on the belief that service must be provided with integrity. To us "service" means working with each customer to assure the right clean is provided for every facility. We take the time to listen to your needs and put together a proposal based on what you need. "Integrity" means that we assign the right franchisee to your facility and continue to be present throughout the life of our agreement. We are there when you need us to ensure you consistently receive quality service at a competitive price.

IntegriServ is headquartered in Toledo, Ohio, but our service area is far reaching. Our Ohio regional offices service Canton, Akron, Cleveland, Youngstown, Sandusky, and Toledo. In Michigan. you can find us in Detroit, Ann Arbor, all the way up to Bay City and Saginaw. In Florida, we service from Land O' Lakes down to Sarasota; including Tampa, Clearwater, St. Petersburg, and Bradenton. We are happy to announce our newest regional office in Indianapolis, Indiana!
To ensure all of our customers receive quality service, we insist on thorough and comprehensive training, routine follow-up, and consistent communication with our franchise business owners to ensure that the needs and expectations of each customer are being met. We are actively involved in coaching our franchisees from day one until they retire.
We also engage in regular communication with our clients. We listen during the proposal process to ensure we understand and respect how and when each customer prefers to be contacted. We are always working towards achieving customer satisfaction and will do what it takes to ensure you are satisfied.
It is our local franchise owners' investment, so keeping you satisfied is mission critical.
We develop a custom cleaning plan for your business.
Our franchise owners carry liability insurance and have a janitorial bond.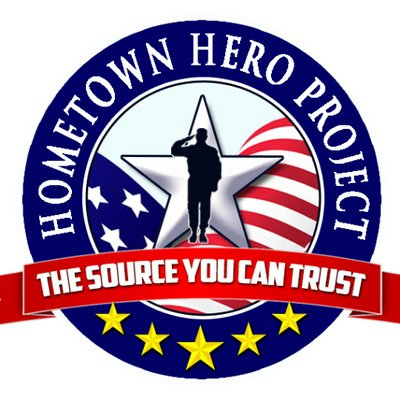 We are an accredited member of the Hometown Hero Project.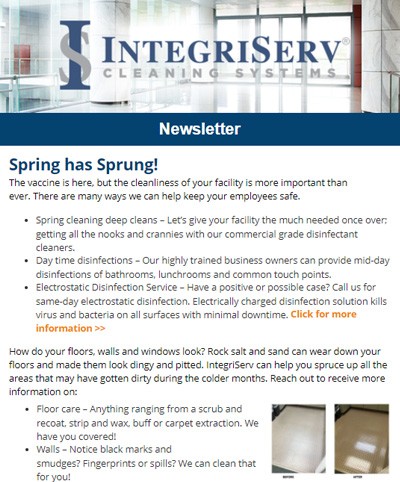 We publish a newsletter quarterly.
We will adhere to these core values as we strive to achieve our mission:
We will be honest and act with integrity
We will demonstrate our commitment to customer satisfaction through exceptional service
We will treat everyone with respect
We will communicate openly
We will be professional
We will display hustle and teamwork
We will be accountable for our words and our deeds
We will always learn, and strive to gain wisdom
We will have fun