Buying a Cleaning Franchise Business: 101
1
A cleaning company franchise enables you to own your own business at a low cost of investment.
2
You won't have to worry about being out of a job because you will proudly be in business for yourself.
3
You can get all the training and support you need to succeed from a proven franchisor with a cleaning franchise for sale.
There are many commercial cleaning franchise opportunities available out there, but it is critically important to ask the right questions and make the best possible choice.
So what should you look for when you evaluate cleaning franchise opportunities?
First, be sure to focus only on the top opportunities. Of course, you should research the background of the franchisors. Are they just good franchise salespeople or do they really have solid experience in the cleaning industry?
Next, check into the cleaning franchise cost. How much cash does the franchisor say you will need to purchase the janitorial franchise, operate the business and cover the cost until your paying customer accounts are established? Does the franchisor offer financing to help you get started?
How does the franchisor plan to help you obtain paying customer accounts? Will they help you build your business, or are they only interested in selling you a cleaning business franchise? Do they help you understand the keys to customer relationship management? Do they offer training? The best will help you build and grow your cleaning services franchise business.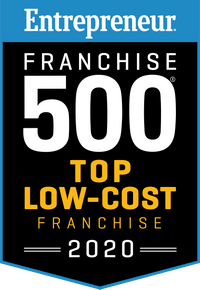 Why Choose An Integri-Serv Cleaning Franchise As MY Business?
When you've done the research and know the right questions, you really appreciate the way that IntegriServ stands out among janitorial franchise companies. IntegriServ provides everything you need to know to buy a cleaning franchise, build it into a success, and enjoy owning the best commercial cleaning franchise.
Thank you for wanting to know more about IntegriServ janitorial franchise opportunities.
Here you will find the information you need to better understand franchise ownership and the benefits of beginning your business by purchasing the best cleaning franchise – an IntegriServ-Cleaning and Janitorial franchise.
-IntegriServ Cleaning Systems® Franchises have serviced satisfied customers for over 20 years!
-IntegriServ Cleaning Franchisees learn how SERVice with INTEGRIty is the key to customer retention and business success.
-IntegriServ Franchisees undergo comprehensive training, learning our cleaning techniques, products, and most importantly, customer relationship management – the key to building your business on a solid foundation.
-IntegriServ provides low cost options for starting and growing the best janitorial franchise as your own profitable business.
How Can I Learn More About Franchising?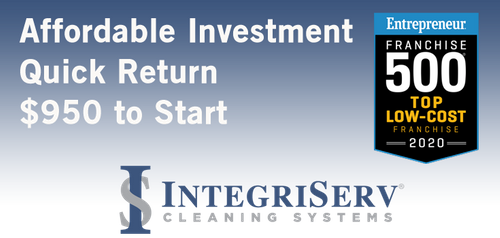 How Much Does a Cleaning Franchise Make?
The appeal of purchasing an IntegriServ commercial cleaning services franchise is that with an affordable investment you can get a quick return that will result in your owning one of the top commercial cleaning franchises available. IntegriServ provides options where your janitorial franchise cost can be as little as $950 to start and then following up with scalable sales options.
And there really is no limit to what you can earn with an IntegriServ Cleaning Franchise – the size of the cleaning industry is $160 Billion, which means there is plenty of work to go around.
Your franchise janitorial services will always be in demand, unlike many jobs that will be outdated as technology ages. Your commercial cleaning services franchise can produce many years of stable, steady and consistent growth. Office, schools, medical and manufacturing facilities are always going to need cleaning, especially when everyone is concerned with keeping facilities clean during situations like Covid-19.
But Don't Just Take Our Word For It, See Why Entrepreneur Magazine Picked IntegriServ For Its "Franchise 500 List"
"I'd Like To Know More, But How Can I Request Additional Information?" Simply call Pat or click to complete our online contact form
"I'm a Veteran – Do You Have Any Special Programs or Discounts To Help Me?" Yes, we offer discounts for Veterans, click here for more information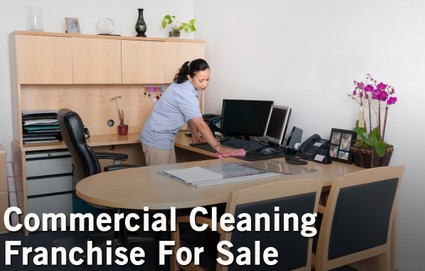 Janitorial Franchise for Sale
If you're interested in a commercial cleaning franchise for sale, you've come to the right place.
At IntegriServ, we offer many opportunities for you to own a commercial cleaning services franchise and we can work with you to make it happen.
IntegriServ offers franchise financing options to fit nearly every budget. To learn more about our discounts, or our special discount to veterans, call us today or click here.
"Can you help me find a cleaning company franchise near me?" Yes, click here to see our available franchise areas.
If you're interested in a proven, high-performance IntegriServ commercial cleaning franchise, be sure to contact us today.
Franchise Owner Interview
Meet Hollywood Mike - Franchise Owner Since 2018
Mike has five crew members commercial cleaning companies in Findlay and Bowling Green, Ohio.