IntegriServ Commercial Cleaning and Janitorial Franchises For Sale in Toledo, Ohio area
Thank you for choosing to learn more about IntegriServ franchise opportunities in the Toledo, Ohio area. This could be the beginning of an important step towards owning your own profitable business in Ohio.
Submit form and we'll provide you with important information to assist you in better understanding franchise ownership and the benefits to beginning that business by purchasing an IntegriServ-Cleaning and Janitorial franchise.
6 Reasons to Choose Commercial Cleaning As Your Franchise Business
Commercial Cleaning Has a Unique Competitive Advantage
You Focus on Service. We offer unmatched marketing, sales and operational support. We Find Customers,
Industry Leading Training
Low Investment
We Finance
It's Easy to Get Started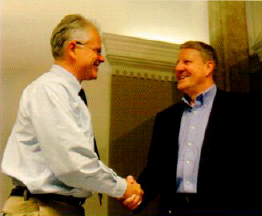 "I was looking for a business to invest in that would be easy to get started. IntegriServ helped me achieve this goal. I've received a lot of support in growing my business."
Business Owner– Toledo- Since 2003
IntegriServ Be Your Own Boss
Own your own Home-Based Commercial Cleaning Franchise Now!