1. Initial Investment Can be High
Depending on which franchise you choose to invest in, the initial investment can be hefty, especially for big-name franchises. There are, however, an assortment of franchises that are affordable for any budget. As you research, watch out for the monthly royalty fees that some franchisors charge their franchisees. The royalty fee is typically 4 - 6 percent of your gross sales revenue and marks a reduction to your profit potential. However, not all franchises charge royalty fees. The cleaning service franchise MaidPro has no required marketing spend or weekly royalty fees. The leather, plastic and vinyl restoration franchise Fibrenew, on the other hand, offers a flat-rate royalty system that doesn't require franchisees to report on finances.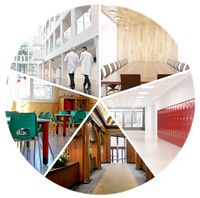 2. Creativity Can be Limited
Because franchises already have a predetermined brand, there are creative limitations for franchisees who are looking to explore, alter or make additions to their company's business model or brand. There are also restrictions placed on where you can operate, what products you can sell, and the suppliers you can use because of the predetermined business model.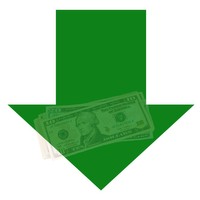 3. Financial Information is Shared with Corporate
Franchisors are continuously collecting financial information from their franchisees in order to improve their business model and audit royalty payments. As a result, franchisees have little privacy in their business' finances.
On the other hand, the best franchise companies share a great deal of financial information back with their franchisees. This allows them to benchmark their performance with the rest of the franchise system. This can be a huge advantage for franchisees to help improve their financial performance and business profitability.
4. Overlooked Realities of Franchising
Weighing the advantages and disadvantages of franchising, as outlined above, will hopefully help you determine if franchising is the right path for you.
If you do choose to embark on the franchising route, the following are important things to keep in mind. Neither pros nor cons, they are part of the obvious and often overlooked realities of franchising.
5. Marketing and Advertising Expenses
Many franchisors stipulate in their franchise contracts that franchisees must pay for marketing and advertising expenses. Make sure to read through your contract thoroughly so you are aware of all the conditions.
6. Franchising Contracts Aren't Permanent
Another thing to keep in mind is that your contract with your franchisor is not a permanent one. Once the contract has reached its end date, the franchisors have the power not to renew it. On the other hand, you also have the ability not to renew the contract if you aren't happy with your franchise.
7. Group Endeavor
Remember that buying a franchise is a group endeavor. There's yourself, your franchisor, and every other franchisee who works under the company brand name. This community can be supportive, empowering, collaborative, but it can also be challenging. You need to be able to depend on all parts of your franchising system; the blunders and failures of another franchisee can damage the reputation of the entire franchise system, including your own. Make sure to talk with other franchisees before purchasing a franchise so that you get a sense for the franchise community you are buying into.