Evansville, Indiana Office
Professional Commercial Cleaning Services in Evansville and the Surrounding Areas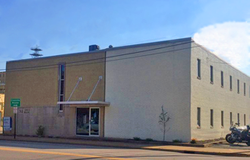 312 NW Martin Luther King Jr Blvd, Suite 103
Evansville, IN 47708

Serving
Evansville, Baskett, Bedford, Booneville, Chandler, Henderson (KY), Jasper, Mount Vernon, Newburgh, Princeton, Rockport, Vincennes, Washington
Looking for Commercial Cleaning Services Near You? We Offer:
Restrooms Sanitation
Break / Common Areas
Board / Conference Rooms
Lobbies
Window Washing
Odor Control
Hard Wood Floor Care
Carpet Cleaning
Waxing
Buffing
Day Porter Services
Who We Are: The Most Reliable Professional Cleaning Company In Evansville
Finding a professional cleaning company near you can be challenging, especially one that provides all of the services you're looking for. IntegriServ is a reliable franchise cleaning company in Evansville. We work with you to form a custom cleaning plan that provides the commercial cleaning services you need and fits into your budget.
Here at IntegriServ, we pride ourselves on our commitment to our customers and our service. We never miss a day, so there's no need to worry about the cleanliness of your commercial building falling behind. IntegriServ has you covered!
What Professional Commercial Janitorial Services Does IntegriServ Offer?
We are proud to serve the Evansville area, and that includes you! We offer several different types of professional commercial cleaning services, including:
Running a facility or campus of any type is complicated. On any given day, you're thinking about billing, shipments, managing employees, and more- not to mention caring for the building or space you're in. Hiring a professional cleaning company in Evansville means that there's one less thing on your plate, leaving you more time and energy to focus on your company's goals.
Reasons To Choose IntegriServ For Evansville Commercial Cleaning
Our professional cleaners do not cut corners. Period. Our work is always done thoroughly and checked by managers with the highest standards of commercial cleaning anywhere!
If problems arise with your commercial cleaning plan, you can count on us to handle them quickly and efficiently.
We're conveniently located, so you won't have to search hard for a cleaning company near you.
IntegriServ makes budgeting for janitorial services easy. Submit a form (located below) today to get a quote for the commercial cleaning services you need.
IntegriServ goes above and beyond the average Evansville commercial cleaning company. We use the latest cleaning technology to make sure that your facility is clean and sanitary. Top-quality commercial cleaning is just one of the things that sets IntegriServ apart. At our core, we are all about relationships. Building and maintaining relationships based on trust and respect is the way we do business.
Every facility and every customer has different expectations and needs when they're selecting a commercial cleaning company. IntegriServ believes that there is no one-size-fits-all when it comes to keeping your space clean. Every space is different- for example, a medical office requires professional sterilization while a marketing office may only need window cleaning and vacuuming. We take all the specifics into account, including square footage, type of facility, and more, to create a custom cleaning plan tailored to you and your budget. When you contact IntegriServ, we'll help you build the plan that you need- no more, no less.
When you're searching for the best cleaning company in Evansville, look no further than IntegriServ.
Contact us today for a free consultation and custom commercial cleaning plan!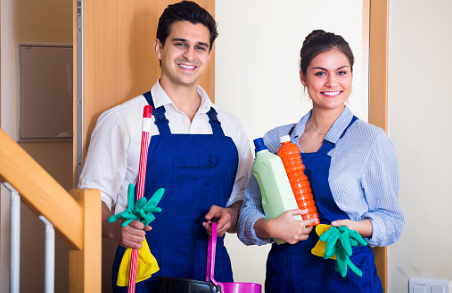 We appeal to customers that place a value on the appearance of their facilities and the quality of their relationships. Learn More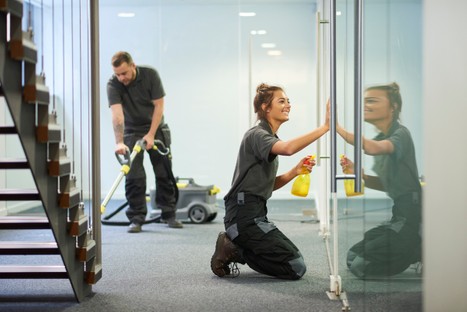 We are a reliable and cost-effective choice for professional commercial cleaning in Evansville and surrounding areas. See Service Areas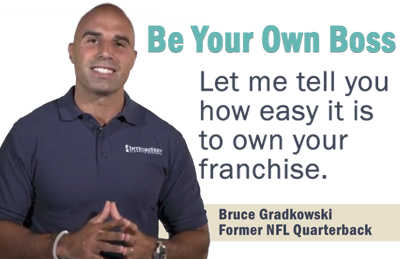 IntegriServ Franchises was ranked top low cost franchise in Entrepeneur Magazine. Learn Why
Is There A Professional Commercial Cleaning Company Near Me? Where To Find IntegriServ:
Gibson County
Posey County
Vanderburgh County
Warrick County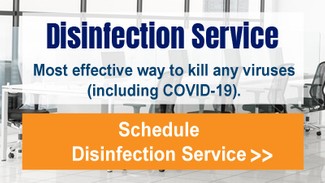 Evansville Professional Commercial Disinfection Service
Keeping customers at your business safe should always be a top priority, and we can help. Commercial sanitization services are available in Evansville through IntegriServ.
Bacteria and viruses, including COVID-19, are eliminated using hospital-grade disinfectants and electrostatic disinfection fogging. Professional cleaners use the latest technology to spray the disinfectant throughout the space in a fine mist. The droplets in this mist are so small that it fully evaporates in 10 minutes, leaving surfaces clean, dry, and free of water damage.
The chemicals we use for commercial disinfection are highly effective, killing germs up to 10 times faster than competing products. Electrostatic disinfection fogging allows us to apply this powerful treatment to every surface in your building in a fraction of the time a disinfection treatment would normally take.
Have you considered hiring a professional commercial cleaning company in Evansville?
Contact IntegriServ today to learn more about what we can do for your business!
Please fill out the form below for a Cleaning Services Price Quote
A commercial cleaning company recognizes that the most common way for germs to spread in the workplace is through the touching of contaminated surfaces. These surfaces are usually "hot spots" like door and faucet handles, telephones, light switches, etc. Commercial office cleaning services create a clean workplace by thoroughly disinfecting.
When you run a business, you know that a clean, fresh appearance can help retain and even increase the number of customers you serve. It doesn't matter if you have a large or small business or are in a big city or small town. Whatever you need, our office janitorial services can help.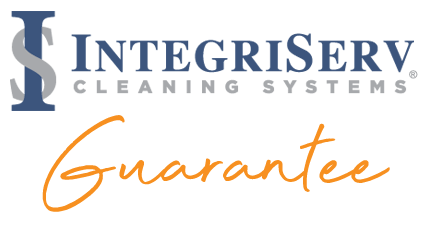 We're committed to providing exceptional customer service.
We routinely ask our customers for feedback, below is what they are saying.
"... does a great job... even with the construction. Only complaint: they keep this place cleaner than I do my own house!"
"This has been the best service in 14 years that I have seen in the two locations I've been at."
"Everything is great. I noticed a SDS for a cleaning product. That's right in line with our own Hazcom program... fabulous work as usual!"
"You guys are really great! Not a suggestion, just a fact."