Orlando Office
Professional Commercial Cleaning Services in Orlando, Florida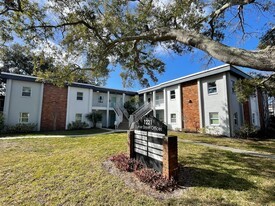 1221 Turner St
Suite 204 
Clearwater, FL 33756

Serving
Orlando, Winter Park, Altamonte Springs, Apopka, Lake Buena Vista, Kissimmee, St. Cloud, Davenport, Clermont, Winter Haven, Lakeland, Mt. Dora, Leesburg and the surrounding communities.
Looking for Commercial Cleaning Services Near You? We Offer:
Restrooms Sanitation
Break / Common Areas
Board / Conference Rooms
Lobbies
Window Washing
Odor Control
Hard Wood Floor Care
Carpet Cleaning
Waxing
Buffing
Day Porter Services
We are the most reliable cleaning business in Orlando, Florida
As a professional cleaning company with many years of experience in commercial cleaning and janitorial services, we proudly help you with the following cleaning services:
Why Orlando Businesses Need A Professional Cleaning Company
No matter what type of business you are running, there is an expectation that your facility stays clean. First impressions make a big difference in your long-term relationships with clients, guests, and customers, as well as your own staff. Hiring an Orlando commercial cleaning company shows that you care about your image and about the safety of everyone who enters your building.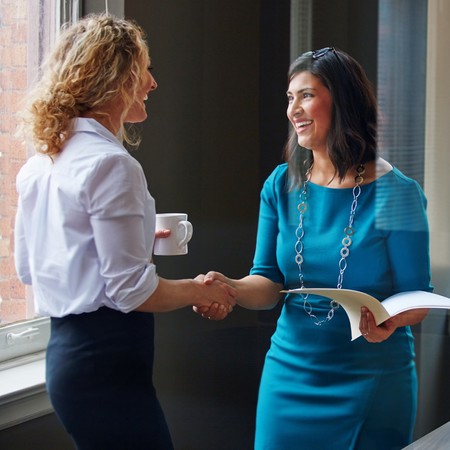 IntegriServ Meets With You For A Cleaning Plan
What's Different About IntegriServ's Professional Cleaning Services?
IntegriServ offers custom, professional commercial cleaning plans in Orlando for any type of business. There is no one-size-fits-all here. We take all the specifics of your space, including square footage and type of facility, into account when creating your custom cleaning plan. We understand that each client will have different needs depending on their industry and environment. For example, a medical office would require professional sterilization, as opposed to a marketing office, which might simply need window cleaning and vacuuming. When you contact IntegriServ, we'll help you build the plan that you need- no more, no less.
We do our work thoroughly and hold ourselves to the highest standards, so you won't find us cutting any corners. Consistent, high-quality cleaning checked by managers is an expectation at IntegriServ, and that's what you can count on when you sign up with us.
If any concerns arise about your cleaning services, you can count on us to handle them quickly and efficiently. Communication is one of our most important core values.
We're conveniently located, so you won't have to search hard for a commercial cleaning company near you. We serve several cities in Orange County, including Orlando.
We are proud to be one of Orlando's top commercial cleaning services, and we're excited to serve you.
No matter what type of professional commercial cleaning services you need, we're here to help. We offer the following janitorial services:
IntegriServ goes above and beyond the average Orange County cleaning company. We build long-lasting relationships with customers based on trust, communication, and the highest quality cleaning services in Orlando. Our cleaning plans are designed specifically for each client and space.
A custom cleaning plan may sound like a big expense, but IntegriServ builds a plan based on your space, needs, and budget. Our franchisors are here to help you figure out the best solution to keep your building clean and sanitary, all at a price that works for you.
When you're searching for the best and most cost-effective janitorial services near you, look no further than your local IntegriServ franchise.
It's easy to get a quote through our online form, taking the guesswork out of budgeting for janitorial services.
Contact us today for all of your Orlando cleaning company needs!
Orlando's Professional Cleaning Company
Customers in Orlando can count on IntegriServ to provide them with the best professional commercial cleaning services available. Our business owners receive extensive training and guidance and your satisfaction is always our first priority. Clear communication and excellent service are at the core of everything we do here. We are proud to be a top professional cleaning company in Orlando, and we are excited to serve you and your facility!
Contact us today to learn more and set up your custom commercial cleaning plan!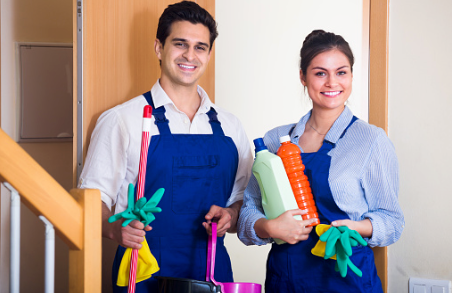 We appeal to customers that place a value on the appearance of their facilities and the quality of their relationships. Learn More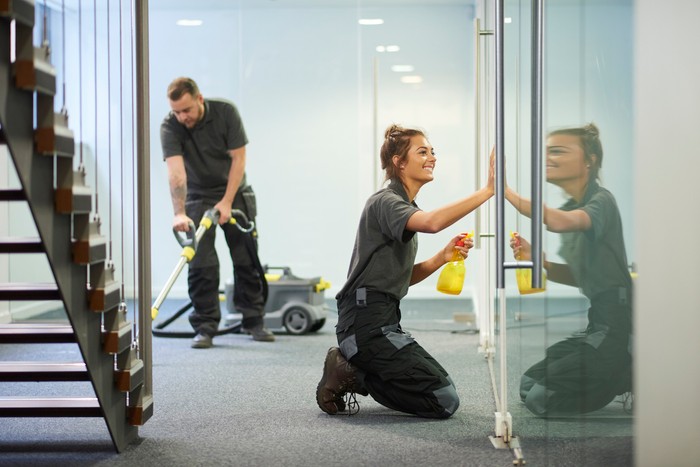 IntegriServ is located in Largo, Florida. We service Orange County, Pinellas County, Sarasota County, Manatee County and surrrounding area. See Service Areas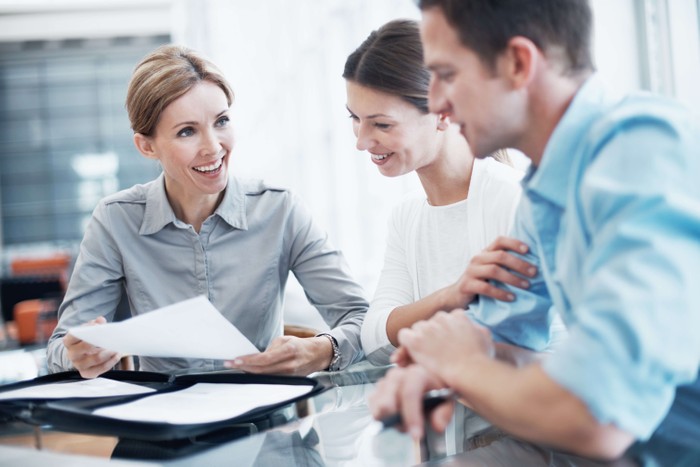 Want to Become A Business Owner? Here are 7 Reasons Why You Should Start A Commercial Cleaning Franchise
Are you an experienced cleaning professional looking for work? Or are you intrigued by what a janitorial career has to offer? Let us tell you, opening a commercial cleaning business is the way to go! Keep reading to learn more about the endless number of advantages that come with starting your own company in the cleaning industry.
1.Cleaning Services are Essential: Now more than ever, cleanliness is of utmost importance. As businesses and schools around the country are adjusting back to their day-to-day operations post Covid-19 outbreak, they prioritize quality cleaning services.
Your cleaning services would play a crucial role in providing the essential services needed to keep workplaces clean and safe.
2.Become financially independent and achieve your financial goals: As the owner of a cleaning company, you'll reap countless benefits, including the opportunity to make a substantial income and scale your business to your needs. While financial success isn't automatic, a commercial cleaning business can be extremely profitable in the long run. Why not start a cleaning business on the side while holding down your current job, and then steadily grow it until cleaning contracts can replace your full time income?
3.Stable Market: Every commercial property is required to be clean therefore there is a reliable and stable market. The Commercial cleaning market has shown consistent growth over the past 40 years.
Starting your own cleaning company is more affordable than you think, with low overhead costs and reliable, recurring revenue streams. And the best part? Businesses and public spaces will always require high-quality cleaning and disinfecting services regardless of the economic climate. With a projected value of over $46 billion in 2020 and predicted growth of 10% by 2026, the commercial cleaning industry shows no signs of slowing down.
4.Be Your Own Boss: An unbeatable perk of owning a cleaning company? Being the boss of yourself. As the owner of a commercial cleaning business, you get to call the shots, earning financial, personal, and professional success on your own terms. And here's the kicker: you make your own schedule.
5.IntegriServ's Expertise: With over 50 years of experience in the commercial cleaning industry, the ISCS leadership team, your franchised business partner, is the perfect resource to tap into. While becoming an entrepreneur sounds exciting, starting a new business can be daunting. But starting an office cleaning franchise will enable you to pursue your dream minus the hassles that come with starting from scratch. Not only will you receive ongoing support for sales, financing, and marketing, but you will also join a community of pros committed to delivering quality cleaning service. At ISCS, purchasing a franchise doesn't only mean you own a janitorial business, but also that you're joining a team of seasoned professionals that will help you every step of the way.
6.Automatic Brand Recognition: Getting recognized in the commercial cleaning industry is tough, and automatic brand recognition is key. Clients prefer a cleaning company with an established and trustworthy name even if you provide excellent service consistently. Joining an established franchise company is an excellent option to build your commercial cleaning business. By partnering with IntegriServ, you can represent an already renowned brand and offer services with their proven systems. Using the nationally recognized IntegriServ brand name assures customers of the same quality and excellence that IntegriServ provides. It's a win-win solution to build your business.
7.Making Lives Cleaner and Healthier: At IntegriServ, we don't just clean buildings—we improve lives. Our founders set out in 2004 with a mission to do just that, and it stands firm today. By delivering clean, healthy, and safe workspaces to our clients and their customers, we fulfill our purpose each day. This mission was especially crucial in the face of COVID-19. With our franchisees providing top-notch cleaning and disinfection services, businesses were able to reopen, employees could return to work, and students were able to learn in a safe and healthy environment. Don't underestimate the impact of a commercial cleaning company - it's the members of your community whose very lives we're making better.
While ensuring a clean and safe environment is essential in today's world, there's never been a better time to offer top-quality cleaning services. By starting your own commercial cleaning business, you can achieve stability, flexibility, and support while delivering a spotless and safe workplace for your clients.
Contact Us to Learn More About Starting A Commercial Cleaning Franchise!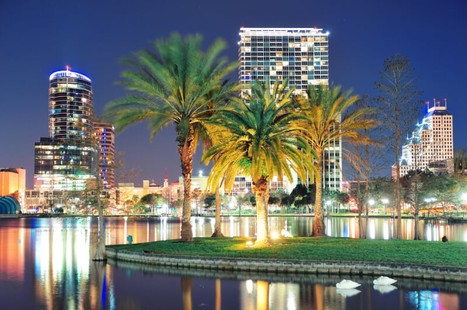 Orlando Night Scene
Orlando, Florida
Orlando, Florida's multitude of theme parks doesn't stop with Disney! Besides the land of the Mouse himself, families can step into some of their favorite movies at Universal and ICON Park. Orlando also sits in close proximity to a multitude of natural attractions like sandy beaches and sea caves- or swamps, if coming face-to-face with an alligator is on your bucket list. Thrill seekers will be in heaven in the heart of Florida, with opportunities to do everything from indoor skydiving to ziplining. Dining options are countless, ranging from the famous Margaritaville to quiet, intimate gourmet settings for two.
More Central Florida areas we serve:
Orange County
Seminole County
Osceola County
Lake County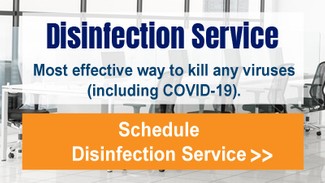 Electrostatic Commercial Disinfection Service in Orlando, Florida
Clean Team is using advanced technology to effectively and efficiently clean even the most hard-to-reach surfaces with electrostatic disinfecting fogging.
Electrostatic disinfection fogging is the most effective way to kill any viruses (including COVID-19).
Our trained professional cleaning team will disinfect all surfaces using a rapid, uniform application of fast-acting chemicals to allow for exceptional coverage in a fraction of the time - using chemicals that boast kill times up to 10 times faster than competitive products.
Please fill out the form below for a Cleaning Services Price Quote
A commercial cleaning company recognizes that the most common way for germs to spread in the workplace is through the touching of contaminated surfaces. These surfaces are usually "hot spots" like door and faucet handles, telephones, light switches, etc. Commercial office cleaning services create a clean workplace by thoroughly disinfecting.
When you run a business, you know that a clean, fresh appearance can help retain and even increase the number of customers you serve. It doesn't matter if you have a large or small business or are in a big city or small town. Whatever you need, our office janitorial services can help.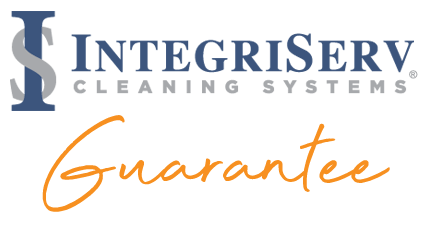 We're committed to providing exceptional customer service.
We routinely ask our customers for feedback, below is what they are saying.
"... does a great job... even with the construction. Only complaint: they keep this place cleaner than I do my own house!"
"This has been the best service in 14 years that I have seen in the two locations I've been at."
"Everything is great. I noticed a SDS for a cleaning product. That's right in line with our own Hazcom program... fabulous work as usual!"
"You guys are really great! Not a suggestion, just a fact."