Explore a New Career, Work in a New Industry! No Experience Necessary
Buying a franchise allows you to work in a field that you don't necessarily have any previous work experience in, but that is intriguing to you. Franchise brands (also known as franchisors) offer extensive and thorough support and training to franchisees in order to educate them and help them understand their company's business model. By entering into a already established brand that has been operating (assumedly) for years, you will be privy to knowledge, experience, and industry secrets that you would otherwise have had to learn over the course of your career through a trial and error process. Owning a franchise allows you to tap into previous owners' and leaders' collective years-worth of first-hand experience, increasing your chances of success.
After spending 25 years in the hospitality industry, working as an executive for a global hotel brand, Kristi Janman decided it was time to pivot her career. She knew she wanted to build a business that enriched the lives of others, but she also knew that she did want to start from scratch. "I wanted to invest in a smaller franchise with growth potential where I didn't need a ten-year runway to build a business. The franchise model was perfect for me," she explained. In 2015, Janman bought her first Nothing Bundt Cakes franchise in Kennesaw, GA.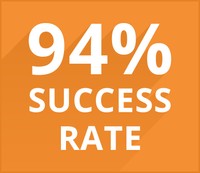 Reason 1. Lower Risk
Franchises are a more secure investment than new businesses because they have the support and backing of a larger, established corporation. These corporations have business models that have been tested, often in different markets across the country, and have already proven themselves to be effective. Because of their history of proven success, getting a franchise business loan is easier than getting a loan to start an independent business. The banks know that investing in a franchise is a safer bet than investing in a new business that has not yet had the opportunity to built up a history of success.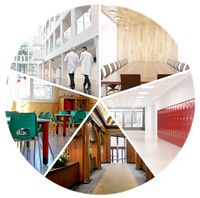 Reason 2. Loyal Customer Base and Brand Recognition
One of the hardest parts of starting any new business is finding your first customers, which is one of the reasons so many people turn to franchising; when you buy a franchise you get to bypass a lot of the work that goes into marketing and branding a new, unknown business. Investing in a franchise grants you access to an established, loyal customer base and potential employee pool. Buying an established and recognized brand can give you an accelerated path to profitability by bringing in customers and prospective employees from day one.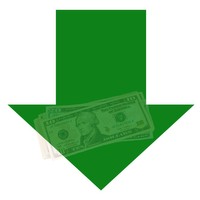 Reason 3. Collective Buying Power
When you purchase a franchise and become part of the franchise system, you'll benefit from your franchisor's established deep-rooted relationships with suppliers. This means that materials will be less expensive because of the franchisor's collective buying power.
Hit the Ground Running with Extensive Franchisor Support
Most franchisors prioritize supporting their franchisees - especially when they are just starting out - by offering them pre-opening assistance with operations like site selection, design, construction, financing, training, and grand-opening programs. The help doesn't stop there: Some franchises even give loans and other forms of financial assistance to their franchisees.
Reason 4. Be your Own Boss
Owning a franchise allows you the chance to be your own boss. You'll be able to craft a more flexible schedule for yourself; revel in having more autonomy over your career; you can even choose to work from home, if that's what you want. You'll own a business while having a support system to turn to when you're in need of advice or assistance. In franchising, there's a saying that you're in business for yourself, but not by yourself.
Renee Friedman, who bought her first FASTSIGNS franchise in 1993, was the preferred signage vendor for the 1996 Olympic Village and currently owns and operates a FASTSIGNS franchise in Central Orlando, explained, "Being part of a strong franchise, provides opportunities and resources that would not be available as an independent owner. If I need help, have a question about a product or budget or hiring or anything, there's someone standing by to assist me. We have so much training at our fingertips!"