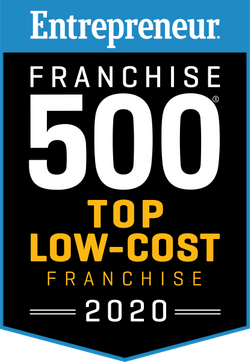 About IntegriServ Cleaning Systems® Franchise
IntegriServ is headquartered in Toledo, Ohio. We have offices also in Parma, Ohio, Bay City, Michigan and Largo, Florida.
We are actively involved in coaching our franchisees in the success of their commercial cleaning services, and we engage in regular communication with our clients so that we, as an organization, are always working towards achieving customer satisfaction.
- Our Mission Statement -
It is the mission of our business to be a profitable builder of self-sufficient, independent commercial cleaning business owners. These franchisee business owners will be responsible for profitably achieving customer satisfaction while helping those customers to achieve their own objectives. In support of achieving this, we will coach and mentor franchisees and all employees to become all that they can be.
- Our Core Values -
We will adhere to these core values as we strive to achieve our mission:
We will be honest and act with integrity
We will demonstrate our commitment to customer satisfaction through exceptional service
We will treat everyone with respect
We will communicate openly
We will be professional
We will display hustle and teamwork
We will be accountable for our words and our deeds
We will always learn, and strive to gain wisdom
We will have fun
Here's what some of our franchisees have said about us
"It's exceeded my expectations. IntegriServ has been good to me and my family, and the staff has been professional, helpful and responsive."
Business Owner – Barberton, Ohio
"I was looking for a business to invest in that would be easy to get started. IntegriServ helped me achieve this goal. I've received a lot of support in growing my business."
Business Owner– Akron, Ohio
"I always wanted to start my own business, but I was unsure how to do it. I was surprised how easy IntegriServ made it to start and grow my business."
Business Owner – Canton, Ohio
"IntegriServ is an honest company and I'm proud to own an IntegriServ franchise."
Business Owner – Canton, Ohio
Taking the First Step Towards Your Dream of Owning Your Own Business