IntregriServ Commercial Cleaning and Janitorial Franchises For Sale
Thank you for choosing to learn more about IntegriServ franchise opportunities. This could be the beginning of an important step towards owning your own profitable business.
Here you will find important information to assist you in better understanding franchise ownership and the benefits to beginning that business by purchasing an IntegriServ-Cleaning and Janitorial franchise.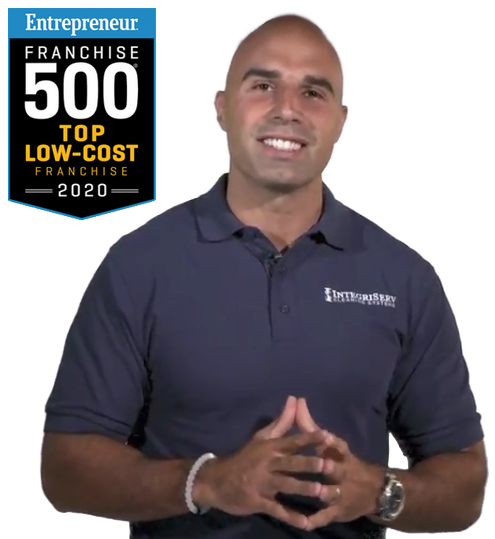 Be Your Own Boss with an IntegriServ Franchise Business
Bruce Gradkowski, Former NFL Quarterback explains how easy it is to own your home-based commercial cleaning franchise.
Start out part-time and move to full-time when you're ready to experience the freedom of self employment in a stable local industry.
The cleaning industry is over $160 billion annually

30+ years of steady growth

Recession resistant

Required service for most businesses

Competition weak

Home based business

Part-time or Full-time flexible schedule

Training included

Starter kit of equipment and chemicals

Proven business model

Affordable investment with quick return
Call us today to find out the franchise plan that fits your life at 419-359-5611
Why Choose A Franchise Business Such As IntegriServ Cleaning Systems?
Follow in the footsteps of proven successful businesses: many of the best-known consumer and commercial brand names have grown through franchising.
We have already figured it out: 1) How to get customers 2) How to get paid 3) Where to get supplies
Purchasing a low cost franchise saves time and energy by starting with our proven processes.
Franchising is a $2 trillion industry in North America because it lowers the risk of starting a business. After 7 years, franchise businesses have a 70% higher success rate than non-franchise startup businesses.
Why is the Commercial Cleaning Industry a great opportunity?
The commercial cleaning and janitorial industry is growing. Today janitorial sales are over $160 billion, and are projected to rise to over $180 billion in five years.
Commercial cleaning and janitorial services are robust in a weak economy. Commercial property managers must keep their properties clean, even during times of change.
Traditionally, commercial cleaning customers feel poorly serviced. There is a wealth of opportunity for businesses owners who provide SERVice with INTEGRIty.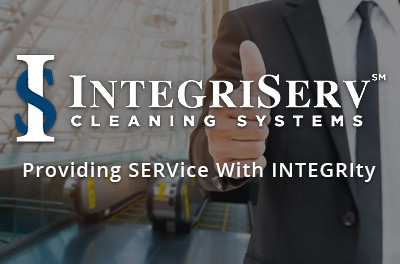 Why Choose an Integri-Serv Cleaning Franchise As MY Business?
IntegriServ Cleaning Systems® Franchises have serviced customers for over 20 years!
IntegriServ Cleaning Franchisees learn how SERVice with INTEGRIty is the key to customer retention and business success.
IntegriServ Franchisees undergo a comprehensive training, learning our cleaning techniques, products, and most importantly, customer relationship management.
IntegriServ provides low cost options for starting and growing your profitable franchise business.
- Our Mission Statement -
It is the mission of our business to be a profitable builder of self-sufficient, independent commercial cleaning business owners. These franchisee business owners will be responsible for profitably achieving customer satisfaction while helping those customers to achieve their own objectives. In support of achieving this, we will coach and mentor franchisees and all employees to become all that they can be.
- Our Core Values -
We will adhere to these core values as we strive to achieve our mission:
We will be honest and act with integrity
We will demonstrate our commitment to customer satisfaction through exceptional service
We will treat everyone with respect
We will communicate openly
We will be professional
We will display hustle and teamwork
We will be accountable for our words and our deeds
We will always learn, and strive to gain wisdom
We will have fun
Here's what some of our franchisees have said about us
"It's exceeded my expectations. IntegriServ has been good to me and my family, and the staff has been professional, helpful and responsive."
Business Owner – Barberton, Ohio
"I was looking for a business to invest in that would be easy to get started. IntegriServ helped me achieve this goal. I've received a lot of support in growing my business."
Business Owner– Akron, Ohio
"I always wanted to start my own business, but I was unsure how to do it. I was surprised how easy IntegriServ made it to start and grow my business."
Business Owner – Canton, Ohio
"IntegriServ is an honest company and I'm proud to own an IntegriServ franchise."
Business Owner – Canton, Ohio
Taking the First Step Towards Your Dream of Owning Your Own Business