Commercial Cleaning & Janitorial Franchise Opportunities In Michigan
Want to own your own business? IntegriServ has the perfect opportunity for you!
Want to own your own low-cost business? integriServ has the perfect opportunity for you!
Have you dreamed of owning a commercial cleaning business and thought that the idea was too far out of reach? It is not as hard as you may think and right now there are openings in Michigan with IntegriServ! IntegriServ proudly serves Michigan in the cities of Detroit, Saginaw, Battle Creek, Grand Rapids, Jackson, Kalamazoo, Lansing and Traverse City plus the surrounding areas. IntegriServ is seeking motivated, reliable, enthusiastic and hard-working individuals to start a cleaning franchise business in the state of Michigan. Start a commercial cleaning franchise under $1,000 in Michigan today!
Becoming a franchise partner with IntegriServ is an avenue to financial freedom and a gateway to the independent world of being self-employed. A commercial cleaning franchise is one of the best businesses to start! We pride ourselves on giving each and every individual the proper tools and training to be successful in the adventure of owning their own commercial cleaning business.
The opportunities are endless with IntegriServ and the commercial cleaning world! If you have questions on why you should choose commercial cleaning as your franchise business, look no further than IntegriServ! Buy a franchise and watch it grow!
Let's make your dream a reality, contact us today or give us a call 419-359-5611
Why Start Your Low-cost Franchise Cleaning Business With IntegriServ Cleaning Systems In Michigan?
Our mission at IntegriServ is to build self-sufficient, independent commercial cleaning business owners through coaching, training and mentorship. We will help franchisees achieve customer satisfaction, along with their own financial and lifestyle goals to become all that they can be. In order to obtain to our mission, we adhere to the following core values:
• Act with honesty and integrity at all times.
• Demonstrate IntegriServ's commitment to customer satisfaction through exceptional service.
• Treat everyone fairly and with respect.

• Communicate clearly and openly.

• Hold ourselves to the highest standard of professionalism.

• Hustle, be a team player, and have fun!
If a strong mission statement and core values are not enough to answer the question of, "Why choose IntegriServ as your franchise cleaning business?", maybe these facts will help cease the deal.
Want To Be Part Of A Nationally Recognized Company? Here Is Your Opportunity!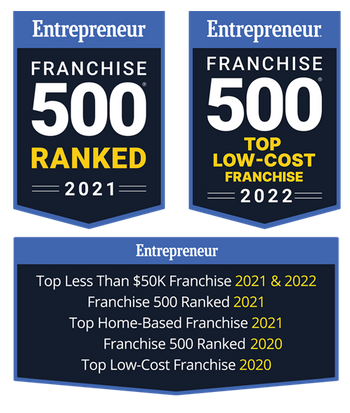 IntegriServ is a top ranking, nationally recognized franchise cleaning business. Entrepreneur Magazine recognized IntegriServ for these awards in their Franchise 500 list.
• Entrepreneurs Franchise 500® Top Ranked
• Entrepreneurs Franchise 500® Top Low-Cost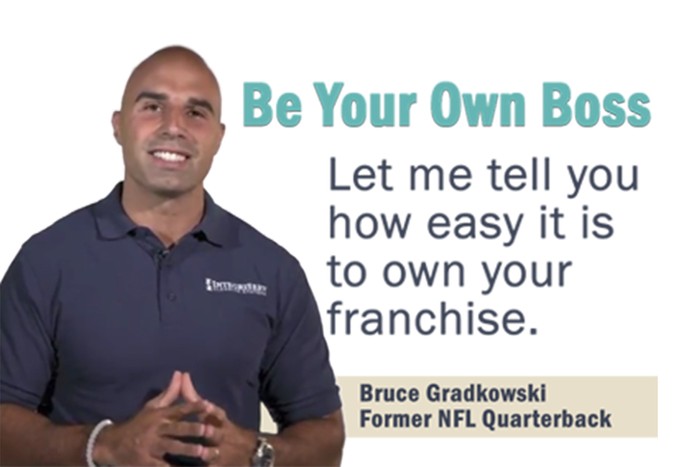 We help you achieve your dreams
Looking to team up with IntegriServ and become a commercial cleaning franchise owner? You call the shots. With your own franchise business, you'll have the opportunity to be your own boss and have a flexible schedule. Commercial Cleaning is a high-demand service. This industry is always growing and is expected to be worth almost half a trillion dollars in the not-so-distant future. You have many options. You can choose from a variety of services to offer, so you can tailor your business to your interests and abilities.
Visit our Franchise page to learn more about how you can be your own boss with IntegriServ.
Frequently Asked Questions
How Much Does It Cost to Own an IntegriServ Cleaning Systems Franchise?
We pride ourselves on making franchise ownership as accessible as possible. Our most popular plan begins at $3,000 down, including a starter kit containing everything you need to service any account. With over 20 different business plans with down payments ranging from $950 to $44,000, there's sure to be a plan that fits your budget and what you want out of your business.
How Much Revenue Can I Make Each Month?
Our packages are built to continue to grow as you choose, with income determined by the package you select. You can start small with 1 or 2 accounts and grow from there or keep your cleaning franchise as a part-time side hustle. Our smallest package generally makes about $425 per month, but your income is entirely up to you.
What Experience Do I Need to Run an IntegriServ Franchise?
None! We provide all the training you need, including the basics of cleaning and running your business. There is even a member of our team whose sole job is to provide support to our franchise partners, giving you an easy point of contact for any and all questions.
Where Can I Start An IntegriServ Franchise?
IntegriServ is currently seeking franchise partners in Ohio, Michigan, Florida, and Indiana. We are always growing! Reach out to see if we offer cleaning franchises for sale near you.
What Our Franchise Owners Are Saying?
Start Your Commercial Cleaning Franchises Near These Cities
and the surrounding communities.

Battle Creek, Michigan
Battle Creek, Albion, Charlotte, Coldwater, Ionia, Marshall, Olivet, Pennfield Charter, Springfield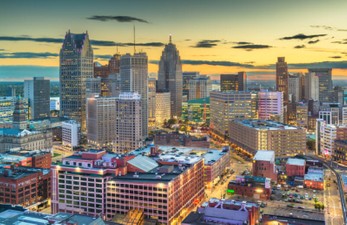 Allen Park, Ann Arbor, Belleville,

Canton, Dearborn, Dearborn Heights, Detroit, Dundee, Flat Rock, Livonia, Novi, Milan, Monroe, Petersburg, Plymouth, Romulus, Saline, Taylor, Troy, Wayne, Woodhaven, Ypsilanti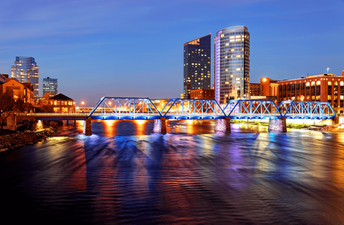 Grand Rapids, Michigan
Grand Rapids, Comstock Park, Rockford, Grattan, Alton, Lowell, Ada, Forest Hills, Wyoming, Kentwood, Cutlerville, Byron Center, Grandville, Walker, Marne, Georgetown Township, Hudsonville, Jamestown, Sparta, Smyrna, Holland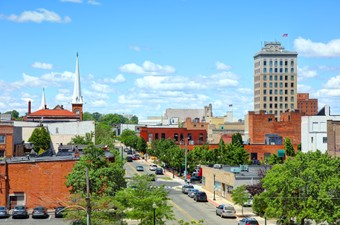 Jackson, Michigan
Jackson, Blackman, Sandstone, Parma, Spring Arbor, Summit Township, Michigan Center, Leoni, Grass Lake Pleasant Lake, Rives Junction, Tompkins, Apringport, Conrod, Horton, Clarklake.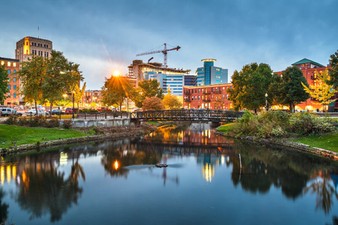 Kalamazoo, Michigan
Comstock Township, Galesburg, Mattawan, Lawton, Paw Paw, Portage, Vicksburg, Three Rivers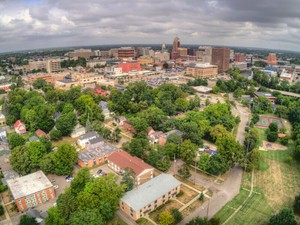 Lansing, Michigan
Lansing, DeWitt, Bath Township, Shaftsburg, Williamston, Meridian Charter Township, Mason, Potterville, Grand Ledge, Waverly, Charlotte, Mulliken, Portland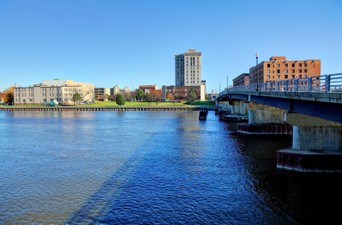 Auburn Hills, Bay City, Birch Run, Caro, Clio, Davison, Fenton, Flint, Frankenmuth, Grand Blanc, Hemlock, Lapeer, Midland, Mount Pleasant, Saginaw
Traverse City, Michigan
Traverse City and Acme, Angel, Bingham, Buckley, Chums Corner, Elk Rapids, Garfield Township, Grawn, Kingsley, Mayfield, Solon, Williamsburg, Yuba
Facts You Should Know About IntegriServ Commercial Cleaning
• Over 30 years of steady growth and survival through recessions have made the cleaning industry worth $160 billion+ annually.
• No matter the industry, every business must stay clean.
• Running your own business as an IntegriServ franchise partner allows you to form a flexible schedule, either part-time or full-time- whatever works best for you!
• Competition in the commercial cleaning franchise space is low.
• Our business model is tried-and-true.
• All of the training you need is included with the low startup fee.
• We provide the equipment and chemicals you need to hit the ground running (or cleaning).• You don't have to go out and find your clients. IntegriServ brings the leads to you.
• We are proud to offer unlimited growth potential. The sky's the limit! Start your commercial cleaning franchise under $1,000 today!
Here at IntegriServ, we are more than willing to help the next person be successful and we hope that is you!
Contact us to start living the life of controlling your freedom, flexibility and growing your own commercial cleaning business!