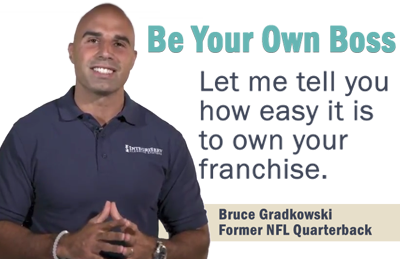 If you've ever dreamed of owning your own business, it's easy and absolutely affordable with IntegriServ ® !
For as little as 950 dollars you can own your own home-based commercial cleaning franchise. Start out part-time and move to full when you are ready to experience the freedom of self-employment in a stable local industry. IntegriServ ® supports you every step of the way - like handling the billing and sales. We even guarantee the accounts for your first year.
Call IntegriServ® now to find the franchise plan that fits your life at 419-359-5611
Be your own boss!
No experience necessary!
Low cost entry with quick returns.
Flexibility
Freedom
No sales required
Guaranteed
We are building franchises in Ohio, Michigan and Florida.
You can download your Getting Started with IntegriServ eBook by clicking the button below.
After reading this simple guide, you will be equipped with the knowledge of purchasing a franchise with IntegriServ.
IntegriServ Be Your Own Boss
Own your own Home-Based Commercial Cleaning Franchise Now!